menempa keras tricone bit pengeboran sumur minyak: Tricone drill bits adalah workorses dari industri pengeboran. Mereka dapat ditemukan dalam berbagai aplikasi - pertambangan, energi, air, geotermal, geoteknik, yayasan, dan pengeboran directional. Tricone drill bits kadang-kadang disebut sebagai rotary bits atau rock bit. Tricone drill bits mendapatkan nama mereka dari desain tiga kerucut yang memungkinkan mereka untuk menghancurkan dan menghancurkan batu secara lebih efisien. Bit-bit ini datang dalam dua jenis - bit gigi baja dan insert tungsten karbida (TCI) ., Geoteknik, lingkungan, geotermal, konstruksi, eksplorasi dan pengeboran pertambangan.
1. spesifikasi produk:
1. formasi lembut (417, 437, 517, 537)
fitur sisipan berbentuk pahat besar untuk memberikan tingkat penetrasi tertinggi dalam formasi terlembut seperti serpih, tanah liat, batu kapur dan pasir.
2. formasi lunak hingga sedang (617, 637)
dirancang untuk mengebor secara efektif dalam formasi seperti batu kapur keras, dolomit, pasir keras, dan formasi lainnya dengan cherty keras.
3. formasi sedang hingga keras (737)
untuk formasi yang sangat keras seperti chert, granit, batu api, dan taconite. fitur sisipan pendek dan dekat untuk memastikan tingkat penetrasi maksimum dan ketahanan aus.

Model

Milled tooth bits tricone for water well , TCI bits tricone for water well

IADC Code

116 117 126 127 136 137 216 217 226 316 317 326 327 336 337 115 125 135 215 225 235 315 325 335 114 124 214 314 111 121 131 346 347

417 427 437 517 527 537 617 627 637 737 837 832 415 425 435 445 525 625 635 416 427 436 446 447 516 526 537 547 516 536 535

Bearing Type

H---Friction bearing; G---Roller bearing; F--- Floating Bearing

Sealing Type

HJ(metal sealed journal bearing)
HA (rubber sealed journal bearing) air cooled bearing type

Size

From 2 7/8" to 26" larger sizes for hole opener bit ,reamer bit

Material

alloy steel, tungsten carbide insert

Extra Feature

1) Y-Conical teeth 2) X-chisel teeth 3) K- wide teeth 4) G- Gague protection

Applicable Formation

Very soft, soft , medium soft ,hard, medium hard, very hard formation

Application

Petroleum & gas ,water well ,mining and tectonic industries ,oil field, construction, geothermal, directional boring, and underground foundation work

Package

Seaworthy packing wooden case or as your requirement

Payment Term

T/T, L/C at sight

Lead Time

3-7 work days

Delivery Way

By sea or by air
2.TCI tricone bit foto: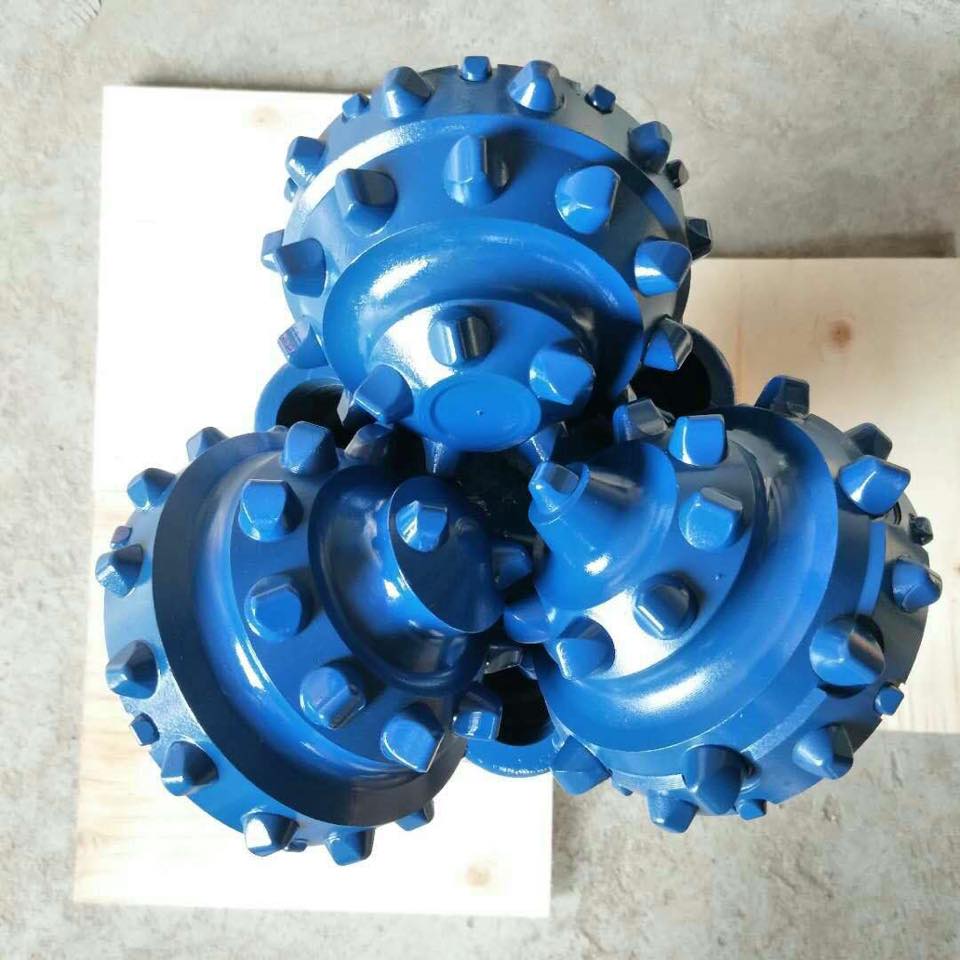 3.baik bor bit Kemasan & Pengiriman (melalui udara, laut)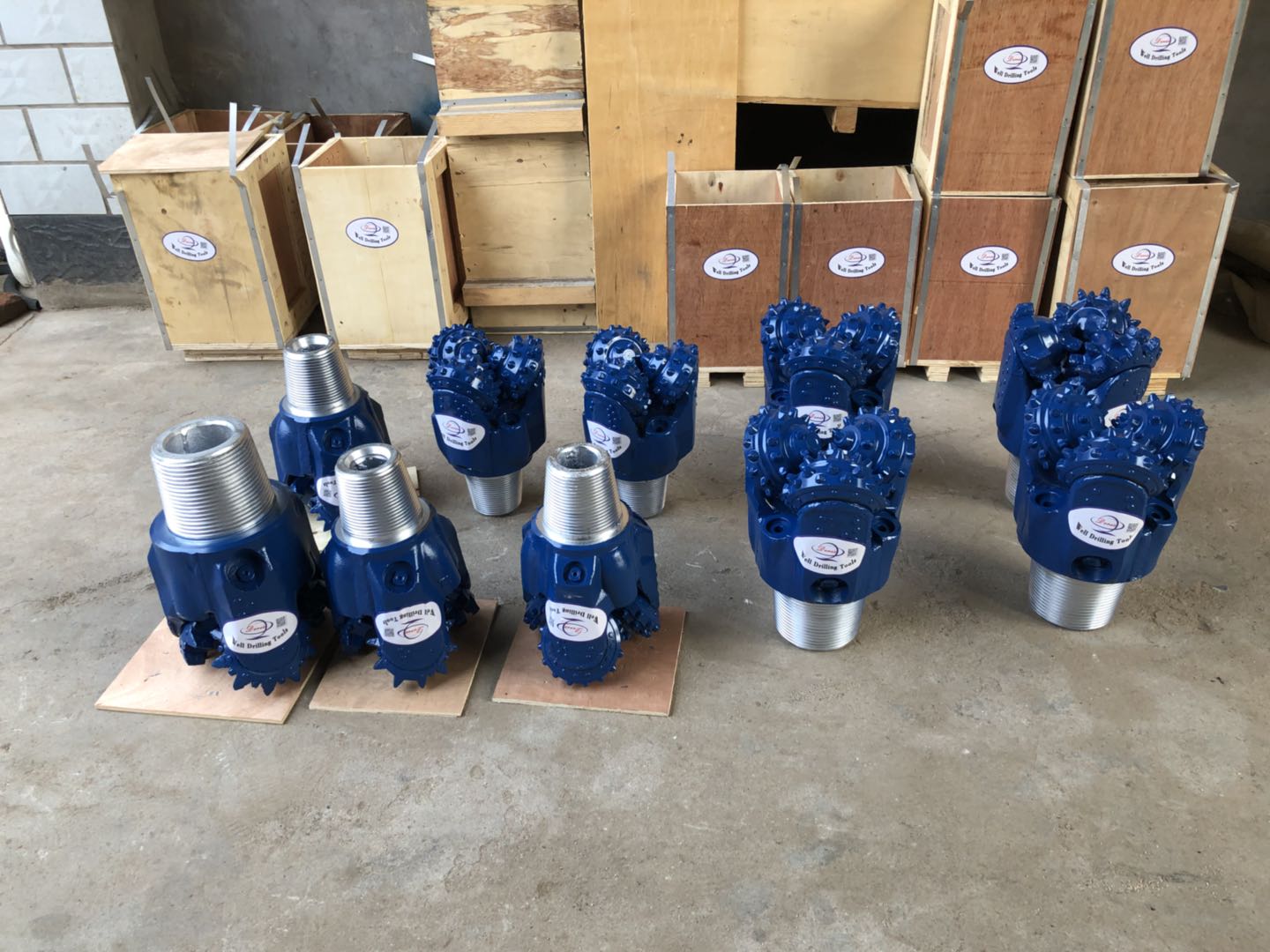 4. tentang kami
Hejian Deris Drilling Equipment Co, produsen Ltd.professional terlibat dalam penelitian, pengembangan, produksi, penjualan dan layanan bit tricone , bit PDC, bit inti, bit drag, pembuka lubang . dan kami juga mengeluarkan bagian peralatan bor, seperti bit broker, centralizer , bit port, pdccutter.Apart dari fakta bahwa produk kami laku di hampir semua kota dan provinsi di seluruh China, produk kami juga telah menikmati popularitas besar di pasar dunia , negara dan wilayah seperti Amerika Serikat, Eropa, Timur Tengah. Baik memilih produk saat ini dari katalog kami atau mencari bantuan untuk aplikasi Anda, Anda dipersilakan untuk berbicara dengan pusat layanan pelanggan kami tentang persyaratan sumber Anda . Kami ingin membangun hubungan bisnis langsung dengan Anda atas dasar persamaan dan saling menguntungkan. Kami dengan tulus menunggu permintaan Anda ramah dan cepat.

5. Hubungi Saya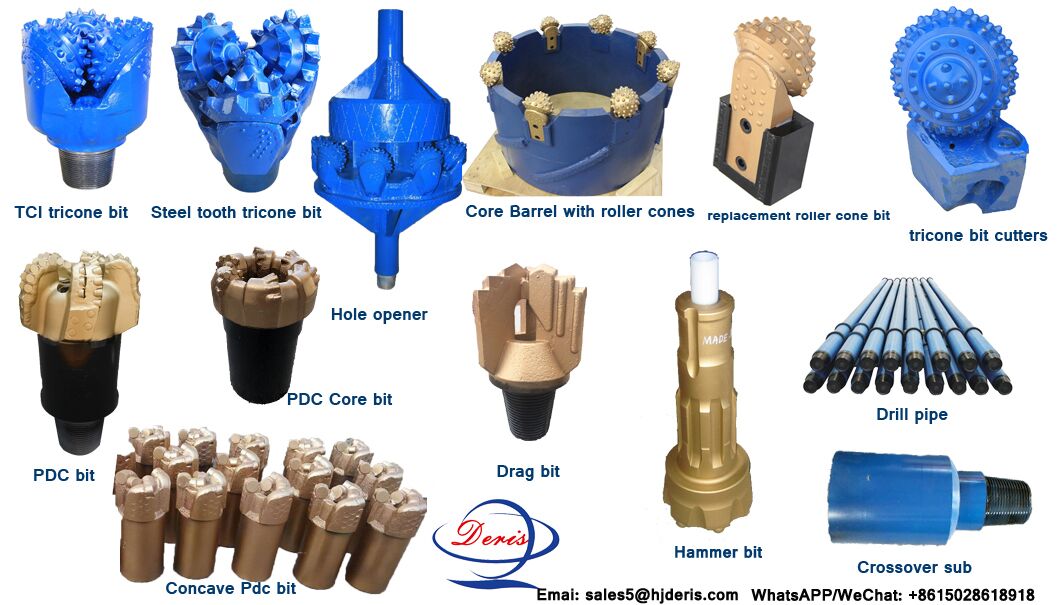 PL menambahkan informasi dalam pertanyaan Anda.
1) ukuran bit tricone
2) model gigi IADC, seperti 537G
3) PL memberitahu informasi pengeboran lapisan.
4) PLs memberitahu kuantitas.
Kategori Produk : Tricone Bit > TCI Tricone Bit